NewsPipa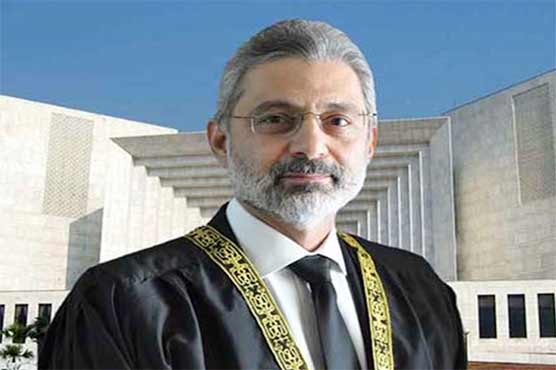 Islamabad: (Web Desk) Supreme Court Justice Qazi Faiz Isa has remarked that the government is so incompetent that it cannot appoint an attorney general.
During the hearing of the case related to the tempered vehicle in the Supreme Court, Judge Qazi Faiz Isa expressed his indignation at the non-appointment of the Attorney General and the lack of assistance from the Attorney General.
Justice Minister Qazi Faiz Isa asked who is the Attorney General of the country at the moment? The deputy public prosecutor could not give a satisfactory answer to the court.
Justice Minister Qazi said that they are acting as if they have asked a very difficult constitutional question. The government is so incompetent that it cannot even appoint an attorney general. Is the government negotiating with anyone about the appointment of the attorney general? The Supreme Court has 5,500 lawyers, but the government does not get one.
The court said that the government is violating the constitution by not appointing the attorney general, the orders of the Supreme Court have not been followed, they lovingly say that the attorney general should be appointed, the additional and deputy attorney general only the attorney general. it is against the law for deputy and additional prosecutors to meet without instructions from the attorney general.