NewsPipa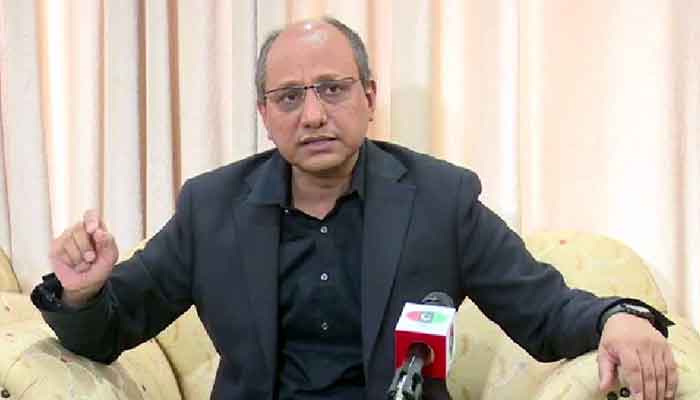 People's Party Karachi President and Provincial Minister Saeed Ghani says that our priority is to talk to Jamaat-e-Islami, through discussion it can be decided whether the mayor should be from Jamaat-e-Islami or from People's Party.

While holding a press conference in Karachi, Saeed Ghani said that the information conveyed about Hafiz Naeem-ur-Rehman is not correct, the reports that Hafiz Naeem won 94 seats are wrong.
He said that our priority is Jamaat-e-Islami, we want to talk to them, it would be better if Jamaat-e-Islami and People's Party talk to each other, it can be decided whether the mayor will be from Jamaat-e-Islami or from the People's Party, but this All matters can only be resolved through dialogue, ready to sit down with Jamaat-e-Islami and bring a good setup for Karachi.
He further said that our winning candidates have also applied for recount as votes are less, we did not raise storm on recount on Jamaat's request, recount was held at UC in Akhtar colony, Jamaat realized that Akhtar colony seat is going to revolt, we also protesting the results in many places, be part of the retelling.
Saeed Ghani said that Jamaat-e-Islami took the RO office hostage in District West, Hafiz Naeemur Rehman threatened him while talking to the commissioner, it is not appropriate to threaten a government officer and take him hostage, this method is not acceptable to someone else. Maybe not Jamaat-e-Islami.
He said that some of our people were angry, angry, I did not provoke them, we explain our emotional and workers who come to the streets, our workers are also emotional, angry, if everyone wants to threaten, take hostages. If you do, it will be a strange situation.
The provincial minister said that Jamaat-e-Islami got more seats than expected but our seats are not more than expected, Lyari region is ours, winning 11 seats from 12 there is not surprising, winning 10 seats from 16 in Mangho Peer Town is surprising. No doubt, if a party goes from zero to 100, it is surprising, wherever Jamaat-e-Islami protested, the seats went to them.
He said no one won a seat in Central from such a region that anyone would be surprised, it is not surprising if the party wins from MQM and PTI regions.