NewsPipa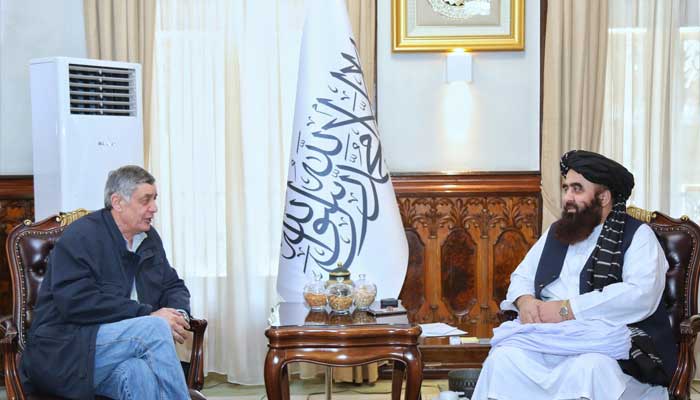 Zamir Kabulov, the special representative of the Russian president, met with Afghanistan's foreign minister, Amir Muttaqi.
The Afghan foreign minister discussed bilateral relations between the two countries, regional issues, economic cooperation and recent developments in Afghanistan.
He said that Russia has a special place in Afghanistan's foreign policy.
The Afghan foreign minister encouraged the availability of all opportunities for the Afghan embassy in Moscow and said that the government is interested in expanding its diplomatic representation in Moscow.
Amir Muttaqi also discussed business operations between the two countries with the Russian special representative and asked Russia to consider ways to increase bilateral trade.
The questions about the import of oil, gas and wheat from Russia were discussed in the meeting.
The Afghan foreign minister asked the Russian delegation to give special concessions to Afghanistan in customs duties.