NewsPipa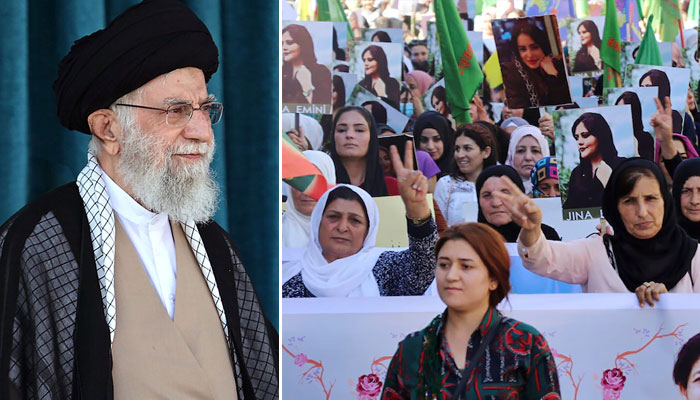 Demonstrations continue in Iran against the death of a girl in custody, Iran's Supreme Leader Seyyed Ayatollah Khamenei supported the reconstruction of the Iranian cultural system.

According to Iranian media reports, Iran's Supreme Leader Ayatollah Khamenei met with Iran's Cultural Council, in the meeting he emphasized the revolutionary reconstruction of the country's cultural system.
On this occasion, Ayatollah Khamenei said that there is a need to bring a revolution in the cultural structure of the country, the Supreme Council should observe the weaknesses of culture in various fields.
He said protests against the death of a girl arrested for violating the hijab law in Iran have been ongoing since September 17.
It should be noted that 22-year-old Mehsa Amini died of a heart attack while in police custody.