NewsPipa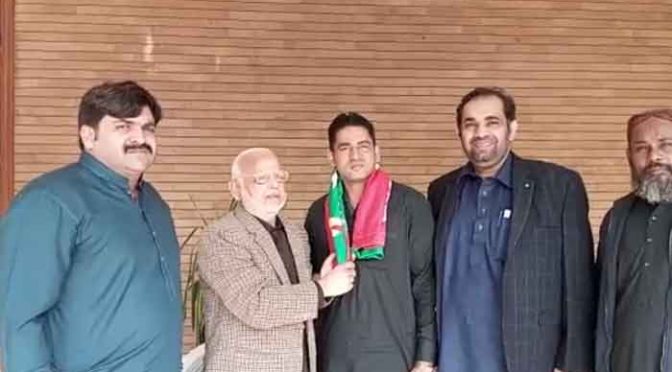 Lahore: (Web Desk) PML-N leader and former advisor to Punjab Chief Minister Waseem Ahmed Khan has joined PTI.
Waseem Ahmad Khan announced his joining Tehreek-e-Insaf in a meeting with PTI Central Vice President Senator Ejaz Ahmad Chaudhry. Senator Ejaz Ahmad Chaudhry brought Waseem Ahmad Khan into the party by wearing a muffler.
Speaking on the occasion, Senator Ejaz Chaudhry said that PTI is the most popular party in the country and the true representative of the people, while PDM has brought Pakistan to the brink of destruction.
The PTI senator said if these people fulfill their desire to present a no-confidence motion, the PDM will suffer a crushing defeat on all fronts.