NewsPipa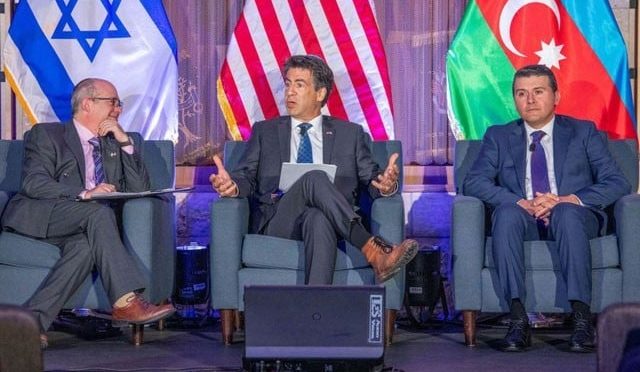 Baku: (Web Desk) The parliament of the Muslim country of Azerbaijan approved the opening of an embassy in Israel.
According to the international news organization, Azerbaijan has decided to open its embassy in Israel after a month of negotiations, but the embassy will be opened in Tel Aviv, the second largest city in the country, instead of Israel's disputed capital Jerusalem.
The Israeli city of Tel Aviv already has Azerbaijan's tourist office and trade representative office, and the embassy will probably be opened initially in the same office.
It should be remembered that Israel's embassy has been in Azerbaijan's capital Baku since 1993 and the two countries have 30-year relations, but Azerbaijan did not open its embassy there.
Israeli Prime Minister Yair Lappad called Azerbaijan an important partner country and said he welcomes this decision. Azerbaijan is a country in the Muslim world where a large number of Jews live, and we have had an embassy there for 30 years.
It should be noted that 4 Arab countries recognized Israel for the first time and restored diplomatic and trade relations through the mediation of former US President Donald Trump, with several Muslim countries also restoring diplomatic relations.