NewsPipa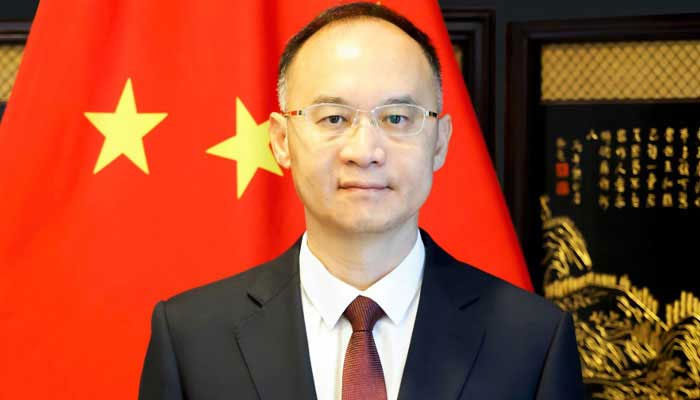 Chinese Ambassador to Pakistan Nun Rong says he sees the relationship between Pakistan and China becoming stronger and broader, and will cooperate with Pakistan for the results of Prime Minister Shahbaz Sharif's visit to China.

Chinese Ambassador Nong Rong said Chinese President Xi Jinping has met Pakistan Prime Minister Shehbaz Sharif twice in less than two months, underscoring the importance of Pakistan-China relations.
The Chinese ambassador said that Pakistan Prime Minister Shehbaz Sharif made his first official visit to China a few days ago and the 20th National Congress of the Communist Party of China was also held during this time.
According to an article published in The News newspaper, China's ambassador said that Chinese President Xi Jinping told Pakistan's Prime Minister Shehbaz Sharif during the meeting that China will keep its doors open and provide opportunities for Pakistan and the rest of the world with its ongoing developments will stick to the basic policy all about
Prime Minister Shahbaz Sharif is the first head of government to pay an official visit to China immediately after the 20th National Congress of the Communist Party.
President Xi Jinping, Premier Li and National People's Congress Subcommittee Chairman Li Yanshu met with Prime Minister Shehbaz Sharif, reflecting Pakistan's importance in China's overall diplomacy and the uniqueness of China-Pakistan relations.