NewsPipa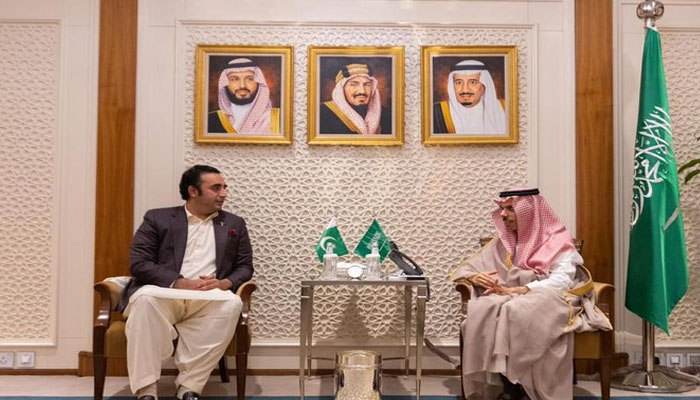 Foreign Minister Bilawal Bhutto Zardari met Saudi Foreign Minister Prince Faisal bin Farhan in Riyadh.

The two leaders discussed issues of mutual interest and promoting bilateral relations.
Bilawal Bhutto Zardari also attended the first meeting of the Political and Security Committee under the Pakistan-Saudi Liaison Council.
The meeting was chaired jointly by the two foreign ministers.
According to reports, the two sides discussed various issues related to political and security sectors in the meeting.