NewsPipa
Prayagraj: Students of Uttar Pradesh's Allahabad University (AU) have been protesting a 400 per cent hike in fees for almost a month, varsity officials said.
A series of meetings between the district and university administration with the students proved fruitless.
Ajay Yadav 'Samrat', who is leading the movement, said, "The fee hike is completely unacceptable. Students from economically weaker backgrounds come here to study and build their future but the university administration clearly does not care about them. Our agitation will continue till the hike in rates is withdrawn."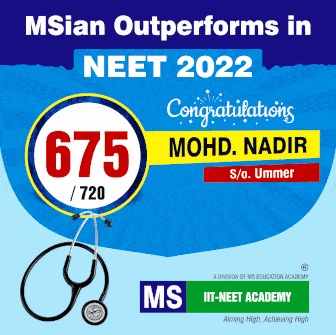 In the last few days, the protesting students have tried to protest in various ways.
They tried to take "bhu-samadhi" (voluntarily burying themselves alive) by pushing their demand earlier this week.
A group of students relayed the hunger strike.
The protesters, however, were intercepted by policemen, who pulled them out of a pit dug by students near the university's union hall.
This led to a scuffle between the police and student leaders. Fortunately, no students were seriously injured during the incident.
In September, a student reportedly committed suicide to register his protest but the varsity administration claimed that the student, Ashutosh Tiwari, was not a student of Allahabad University and was staying illegally in Tarachand Hostel.
A statement from the university said that an investigation into the incident has been ordered.
City administration and university representatives held a meeting with student leaders on Tuesday regarding the ongoing movement.
The agitating students demanded complete withdrawal of fee hike and bringing back the student union through holding student union elections.
The university clarified its stand on both the reason and rationale for the fee hike and said that the matter regarding the student union was pending and therefore the university authorities could not take any decision on the matter.
One of the main points that was put forward by the university administration was that the Vice-Chancellor Sangeeta Srivastava gave her full assurance that no meritorious or poor student would be deprived of education due to fee hike.
"AU officials told the protesting students that the fees collected from poor and reserved class students are 100 percent refunded in the form of scholarships and if a student cannot pay the fees, he can always represent their case. AU will take care of the administration and varsity fees," said City Magistrate, Satyapriya Singh.
"It is a vague and subjective offer. Will the Vice-Chancellor give in writing that poor students will not be affected by the increase in fees. Most of us come from economically weaker backgrounds and cannot afford the fees," says Samrat.
The ongoing student movement has already received support from the Samajwadi Party and the Congress, although the students have avoided direct involvement of politicians in their movement.
"We do not want to politicize the issue but it has been a month and the government has not resolved our problem. We will now think of new strategies but will not give up," added the student leader.