NewsPipa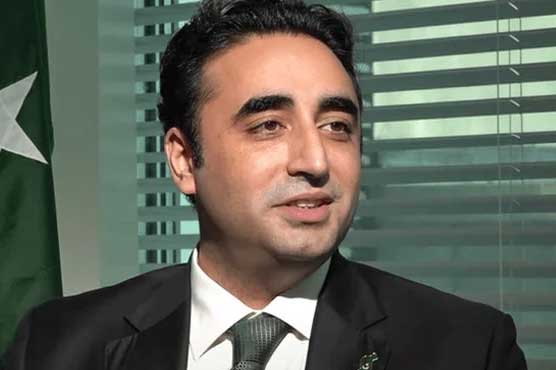 New York: (Web Desk) A video of Federal Foreign Minister Bilawal Bhutto Zardari is going viral on social media in which he says that he wants to get married.
Bilawal Bhutto Zardari, who is 34 years old, but he is not married yet, so many Pakistanis are very interested to know when he will get married. Bilawal Bhutto had to face the same question on the occasion of the 77th session of the United Nations General Assembly.
In a video posted on Twitter by Arab News' social media website, a foreign journalist can be heard asking the foreign minister, "My Pakistani friends are asking, do you have any intention of getting married?"
Bilawal Bhutto Zardari laughed and said, of course I want to get married.
After giving this brief reply, Bilawal immediately left without answering the reporter's question about the timing of his marriage.
So Bilawal Bhutto this time also did not answer the most asked questions about his marriage.
However, People's Party leader Manzoor Wasan, who is famous for political predictions, has also predicted this.
Manzoor Wasan said in December 2019 that Bilawal would tie the knot in 2023 after becoming the Prime Minister of Pakistan.
It may be noted that Bilawal Bhutto in 2016 in response to a question about his bride had said that I will marry the girl who wins the hearts of my sisters first, I have to take my sisters into their confidence.