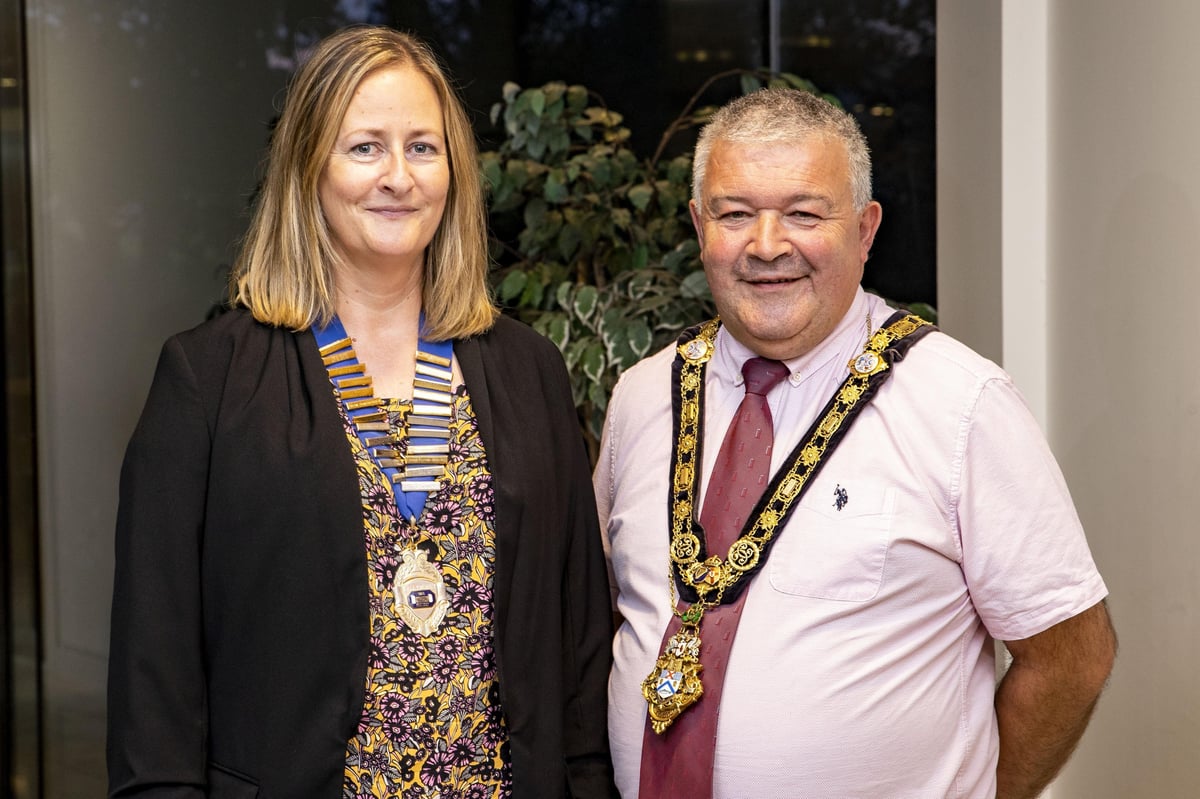 NewsPipa
They were welcomed by Mayor and Councilor Ivor Wallace, and attendees were given a brief tour of the Council's headquarters, including the Council Chamber, before participating in a 'question and answer' session.
"They have a long history in town and it's encouraging to see this continuing."

Photo with Causeway Coast and Glensborough Council Mayor, Ivor Wallace MP, Balimoney WI President Rhonda Black
Varimoney WI President Rhonda Black said: I really enjoyed my visit to Cloonavin. On behalf of all members, she would like to thank the mayor for her warm welcome and for sharing with us this evening.
"Those interested in participating will meet at the Royal British Legion in Balimoney on the second Thursday of each month at 7:30 pm and a warm welcome to new members from all parts of the community.
A Balimoney WI member who recently visited Kloornabin. He was pictured with Causeway Coast and Glensborough Mayor, MP Ivor Wallace and MP Alan McLean.
"We enjoy walks, crafts and book clubs together. Our Facebook page is a good place to find out what we're up to."