NewsPipa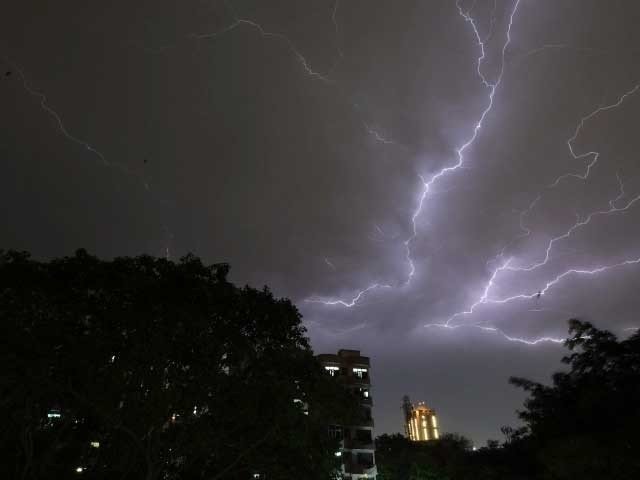 New Delhi: (Web Desk) Heavy rains in northern states of India claimed 36 lives in 24 hours, mostly due to roof collapse and 12 people were struck by lightning.
According to government authorities, the death toll due to lightning strikes in north India has reached 39 in the last 5 days. Guidelines will soon be issued at the government level to prevent lightning strikes during storms and rains. To avoid damage caused by
According to reports, several thunderstorms occur during India's monsoon season, which lasts from June to September.
Environmental experts say deforestation, rising water levels and rapidly increasing environmental pollution are the main causes of lightning, with millions of volts of lightning causing widespread damage.
According to experts, a one-degree rise in temperature increases the likelihood of lightning strikes by 12 percent, which account for most deaths during rainfall.
According to the research report, 12 elephants found dead in the forests of Assam were also killed by lightning in the past, while the rapid increase in such incidents in urban areas is the main reason for the rapid population growth. Eliminate green.