NewsPipa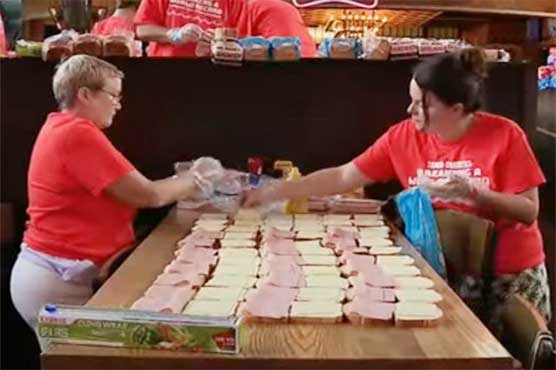 Texas: (Web Desk) Volunteers of an American charity group have set a Guinness World Record by making 10,852 sandwiches in a row.
Tango Charities, a charity organization in the state of Texas, USA, has set a Guinness World Record by making the longest line of sandwiches.
In Arlington, Texas, the organization's volunteers made and lined up 10,852 sandwiches, a record previously set in South Africa with 8,000 sandwiches in 2018.
The charity group said other records were set at the event, including the most sandwiches made in one hour and the most people making sandwiches at one time.
Tango Charities officials say the sandwiches made in the record effort will be distributed to other supporting charities in the area.