NewsPipa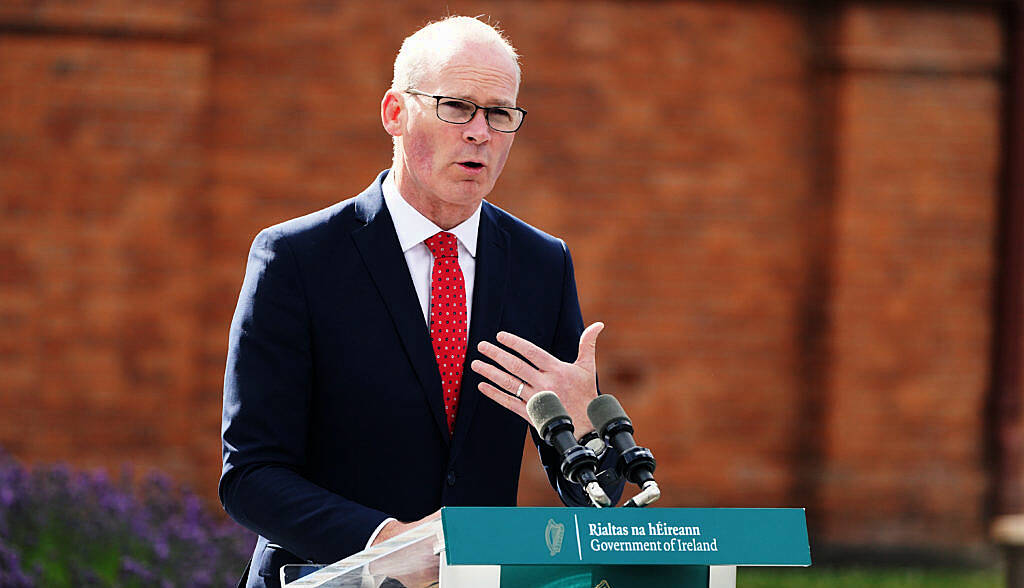 The foreign minister said the priority in Northern Ireland was to repair ties, not to plan border polls.
Simon Coveney says there are 'huge problems' with trust in the region and work needs to be done first to 'solve' Brexit Protocol issues and make sure Stormont institutions are working said.
"In Northern Ireland right now we have to focus on relationships," Coveney told RTÉ's Morning Ireland programme.
"We have a new British Prime Minister. We have a new Secretary of State. We have a new Under Secretary of State and, if you like, a new UK Foreign Secretary.
"We have a lot of work to do as we try to resolve the Northern Ireland Protocol issue.
"Of course, like everyone else in Northern Ireland, we need to listen to our union work. We also need to make sure that the Good Friday Pact's institutions are not working."
Coveney's comments came after census figures showed Catholics outnumbering Protestants for the first time since the division of the island of Northern Ireland.
According to 2021 census figures released Thursday, 45.7% of the region's population say they are or grew up Catholic.
Coveney said no one had been involved in Northern Irish politics "surprised by the census results".
Ireland
According to the Census, a "historic and irreversible change" is…
Asked about the timing of a potential border investigation, he added:
"Next year will mark the 25th anniversary of the Good Friday Agreement being agreed upon. It has to be, but it's very difficult to plan for it in a way if you can't build a relationship that's completely inclusive."
"Right now in Northern Ireland there are huge problems of trust between the different political parties, between the parties and the two governments. "